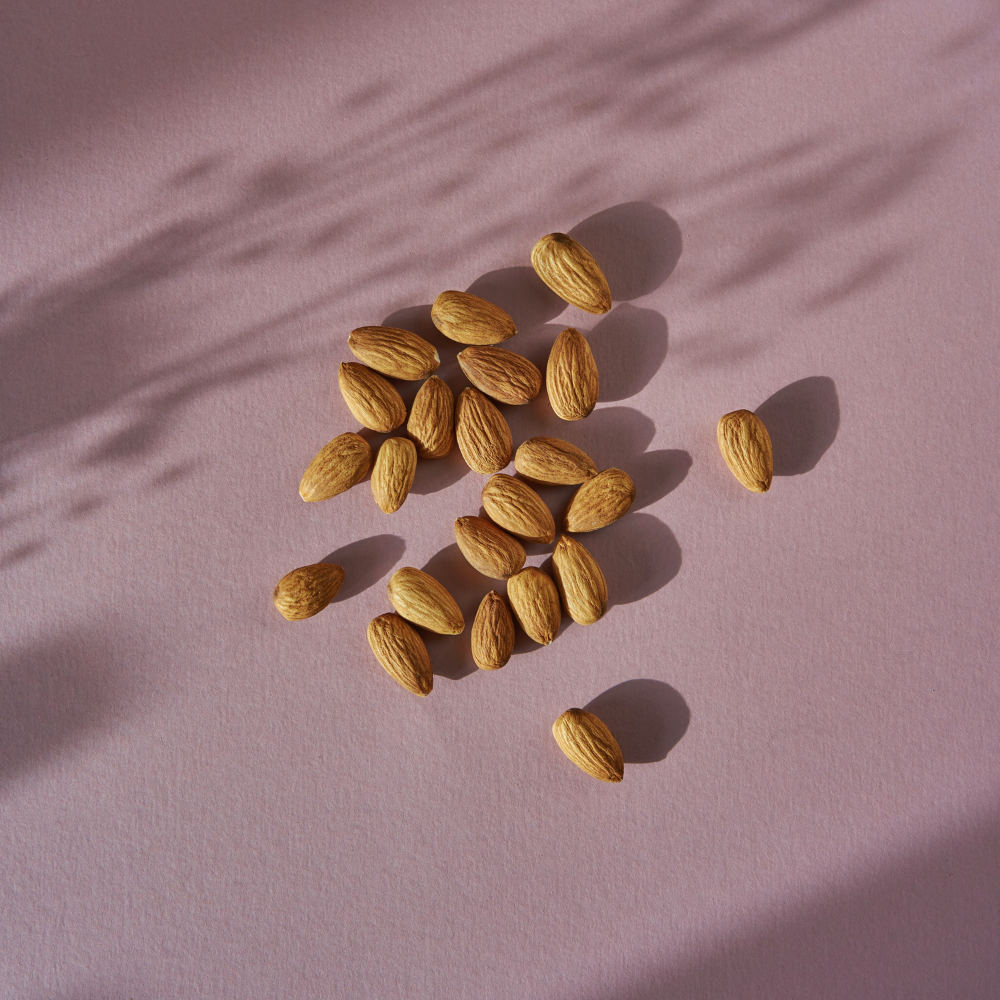 Ingredient Glossary
Here is our full list of ingredients, along with information regarding their purpose in our formulas.
Collapsible content
Alkanet Root Powder

Natural dyeing agent & provides product with its' pink/peachy color.
Arginine HCl

Amino acid that enhances hair strength and stimulates growth.
Aqua (Water)

Aqua is an universal solvent in cosmetics and can be combined with thick ingredients like oils and butters to form lotions and creams.
Beeswax

Smooths down fly-aways, controls frizz, softens hair & adds luster.
Behentrimonium Methosulfate

A quaternary ammonium salt that is mainly used as an antistatic, conditioning, softening, hydrating agent in hair care products.
Butylene Glycol

A small organic alcohol used as solvent and conditioning agent.
a preservative and antistatic agent.

Butyrospermum (Shea) Parkii Butter

Seals in moisture, contains vitamins A and E, mends split ends & softens hair.
Caprylyl Glycol

A humectant made from caprylic acid that is found naturally in coconut and palm oils. It also has preservtaice properties and helps extend the shelf lif eof products while also adding moisture.
Cetearyl Alcohol

A vegetable sourced fatty alcohol derived from sustainable palm and coconut oil fatty alcohols used to thicken and stabilize formulations.

Cetrimonium Chloride

A cationic quaternary ammonium salt that is used as a light hair conditioning agent. Its use in conditioners and cream rinses improves both wet and dry combing and reduces static electricity.
Cetyl Alcohol

A fatty alcohol derived from RSPO Certified sustainable palm oil used as an emulsion stabilizer and opacifier, adding body and viscosity to creams and lotions.

Citric Acid

An alpha hydroxy acid naturally found in citric fruits and juices and is used in personal care products to adjust the PH in formulas.
Cocos Nucifera (Coconut) Oil

Protects hair shaft, reduces breakage, stimulates hair growth & adds shine.
Guar Hydroxypropyltrimonium Chloride

A naturally derived water-soluble cationic polymer derived from guar gum. With the benefits of keratin substantivity and viscosity control, it imparts conditioning properties to shampoos and after-shampoo hair care products.
Hexylene Glycol

Solvent that produces smooth spreadability and helps improve the texture and sensory feel of the formulation.
Hydrolyzed Adansonia Digitata (Baobab) Protein

A water-soluble vegetable protein extract made from the large seeds of the Adansonia Digitata fruit. The seeds are obtained via ethical and sustainable methods which support local communities in Africa. It's an alternative to silicone and instantly conditions and softens hair, greatly reduces hair damage from harsh chemicals & reinforces strands for improved strength.
Hydrolyzed Silk Amino Acid

Rebuilds structure of the hair, adds flexibility, penetrates hair shaft & increases manageability.
Hydrolyzed Wheat Protein

Increases hair's ability to retain moisture, adds volume, improves smoothness of hair cuticles & reduces hairs' porosity.
Hydroxyethylcellulose

A water soluble polymer used as a thickening agent for aqueous cosmetic and personal care formulations.
Hydroxypropyltrimonium Honey

A naturally derived quaternized conditioning agent made from honey with excellent moisture binding capabilities for use on skin and hair in both leave-on and rinse-off applications.
Mangifera Indica (Mango) Kernel Butter

Contains high levels of antioxidants and vitamin C and E, prevents hair loss, protects from UV rays & adds moisture.
Olea Europaea (Olive) Fruit Oil

Promotes a healthy scalp, increases hair volume, decreases premature graying & adds shine.
Panthenol (Pro-Vitamin B5)

A byproduct of pantothenic acid (vitamin B-5). It helps strengthen hair, retain moisture, and improves the texture of damaged hair. Pantothenic Acid (Vitamin B5), is a natural constituent of healthy hair and a substance present in all living cells.
Persea Gratissima (Avocado) Oil

Penetrates hair shaft, repairs and strengthens hair, rich in vitamins A, D and E.
Phenoxyethanol

A preservative used to prevent the growth of mold and yeast in persoanl care products.
Polyquaternium-7

A cationic conditioning polymer that improves hair manageability and texture.
Polysorbate 60

An emulsifier that  keeps oil and water together in the formulation allowing the hair to stay moisturized for longer periods of time; thus, helping to retain length.
Potassium Sorbate

A mild preservative with antibacterial and antifungal properties that ensure your skincare and cosmetic products are shelf-stable and remain hygienic for use in your daily routine.
Ricinus Communis (Castor) Oil

Encourages hair growth, made up of ricinoleic acid and omega-6, improves blood circulation in scalp & balances hair PH.
Rose Essential Oil

Fights scalp acne and inflammation, provides an aromatic scent that promotes calmness and relaxation, heals scars from old chemical relaxer burns & protects against frizz.
Serine

Amino acid that moisturizes and conditions hair.
Soy Amino Acids

Protein derived from soybeans that improves moisture retention and softens hair.
Stearic Acid

A vegetable source fatty acid used to thicken and stabilize formulations.
Prunus Amygdalus Dulcis (Sweet Almond) Oil

Increases hair volume, rich with vitamin K and B6, improves scalp circulation & enhances natural sheen.
Theobroma cacao (Cocoa) Butter

Adds volume, repairs damaged hair, moisturizes hair & makes hair more manageable.
Threonine

Amino acid that improves hair texture and promotes overall hair health.
Tocopherol (Vitamin E) Oil

Promotes hair growth, prevents hair loss, enhances blood circulation in scalp & repairs damaged hair follicles.
Vanilla Essential Oil

Makes hair silky smooth, promotes hair growth, contains vitamin B & adds shine.
Vegetable Glycerin

A humectant, solvent and emollient in cosmetic formulations.
Vitis Vinifera (Grape) Seed Oil

Soothes dry scalp, provides protection against moisture loss, smooths hair cuticles & increases manageability.
Xanthan Gum

A natural gum polysaccharide used in cosmetics as a thickener and emulsion stabilizer.
Wheat Amino Acids

Protein derived from wheat that conditions and strengthens hair.